A Menu of Central Europe's Essential Eats
Posted on 08/03/2023
Meals are so often the highlight of a trip. Besides the basic need to eat, simply trying foods from countries and cultures other than one's own satisfies another craving – for a connection to the places we travel. And so, when taking a tour through Central European countries, ample opportunities are on the table. Eat up every chance to experience the unique and overlapping cultures and traditions by tasting the staples of the region. Taste your way around the region with Collette. 
Across Central Europe, many traditional dishes are simple and hearty (and delicious). Meals built around meats and starches were once vital in the face of harsh winters. Across Germany and Austria, sausages are the name of the game. Rich cheeses and dairy-derived delicacies are the thing in Switzerland. Across this region, you'll find the dessert game is on point.
What follows is a menu of items you may encounter over the course of a trip through Central and Eastern Europe. May your curiosity and cravings to sample each country's cuisine serve you well!
— Starter —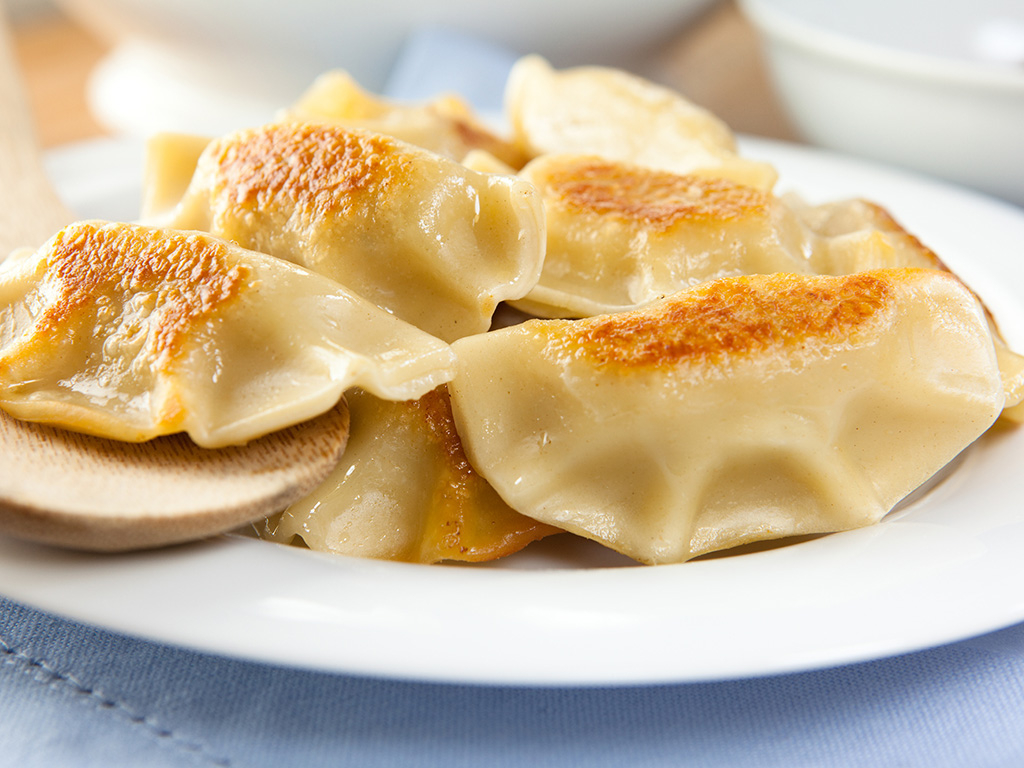 Polish Pierogi
These filled, fried dumplings are a Polish specialty. Try some, or better yet, learn how to make your own pierogies, too, during a cooking lesson in Wroclaw.
Where to try it: Wroclaw, Poland
— Main Course —
Schnitzel
A tender, breaded pork cutlet is the common form in Germany. Or in Austria, a traditional wiener schnitzel is made with veal.
Where to try it: Berlin, Germany and throughout the region
Koleno
Roasted pork knuckle, served with red cabbage and horseradish. This Prague pub specialty is crisp on the outside, tender on the inside.
Where to try it: Prague, Czech Republic
Hungarian Goulash
A most-traditional dish of stewed meat and vegetables, proudly served with a helping of history. Gulyás, as it's called locally, originated as a meal cooked over an open fire by Hungarian shepherds.
Where to try it: Budapest, Hungary
— Dessert —
Sachertorte
An iconic chocolate cake, invented for an Austrian prince. Don't let a slice pass you by as you explore the sights, sounds, and flavors of Vienna.
Strudel
A sweet, layered pastry, considered the national dish of Austria. Sample and compare throughout the region, or let locals teach you to make it during a community-hosted lunch in Dunaalmas, Hungary on your Imperial Cities tour.
— Drinks —
Swiss Wines
Best sipped while surrounded by vineyards and chatting with some winery owners. Let your Swiss rail journey whisk you to the Lavaux Vineyard Terraces (UNESCO).
Where to try it: Lavaux, Switzerland
Kölsch
While cruising along the Rhine, dip into a Cologne Brauhaus and sip a crisp, cool Kölsch beer in the place it originated.
Where to try it: Cologne, Germany