Choice is an Extraordinary Fortune
Posted on 04/01/2022
What a marvelous thing it is, in today's world, to have the luxury of choice.
The Oxford dictionary defines "choice" as both "an act of choosing between two or more possibilities; something that you can choose," and "the right to choose or the possibility of choosing."
Reflect for a moment on the last few words: "The possibility of choosing."
We have all experienced situations, to varying degrees, of course, where choice and possibility did not exist. The contrast between those more rigid circumstances, and the extraordinary power of situations where choice is at the heart of our experience, is striking. That feeling of possibility goes hand in hand with freedom – another luxury, to be sure.
Perhaps that's why travel is so exhilarating. Not only do we have endless possibilities as to what we want to experience, but the act of travel itself is an expression of joyful freedom.
The variety of choices available in travel, from transportation and lodging, to dining and activities, is incredible. Add in the fact that travel brands are constantly refining and evolving their unique offerings, and the sheer volume of choice is astounding. How fortunate we are to have so many potential choices!
And destinations are practically infinite.
At Explora Journeys, we offer enriching holidays for the curious traveller who wants to experience extraordinary pursuits and create connections that last…the traveller who seeks to understand – and revel in – the Ocean State of Mind.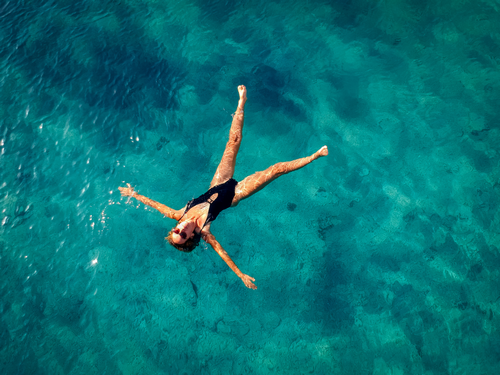 Whether exploring the sun-drenched villages and azure colors of our Mediterranean birthplace, snorkeling through crystalline waters in the Caribbean, or traipsing across wildly unusual landscapes in Iceland, you can select from a wide array of pursuits and experiences during your Ocean Journey.
However you choose to create new memories through travel, whether it's to spark discovery, feel the rush of adventure, dive into ancient wisdom – or simply to connect with yourself, your loved ones, and the planet – perhaps pause for a moment of gratitude for all the many choices available.
When we set out to create a new way of experiencing ocean travel, we spent a great deal of time understanding exactly what sparks joy and gratitude in today's discerning travellers. That's why Explora Journeys are set apart through key elements such as space, choice, design, destination experiences, and flexible booking policies.
Each of the elegant 461 ocean-front suites, penthouses and residences on EXPLORA I, which will set sail in 2023, are designed to get you closer to the ocean itself, with floor-to-ceiling windows and private sun terraces.
With unrivaled space and privacy, and service that means everything is taken care of, you can relax into your comfortable home at sea with luggage delivered and a chilled bottle of champagne waiting for you. Our suites start at 35 sqm (377 sq ft), among the most spacious for the category.
Your foodie sensibilities will also be delighted by an abundance of options onboard, with nine distinct culinary experiences to discover - each created to celebrate global cooking talents, provenance and wholesome ingredients sourced by local partners. From a Pan-Asian restaurant to a steakhouse, from a chef-centric concept restaurant to poolside dining and more – including, of course, a Mediterranean restaurant – exquisitely creative preparation and presentation will tantalize even the most discerning palates. And for moments when you want the utmost privacy, you can also choose to enjoy in-suite dining.
And when it comes to choices that include reassurance, know that our Flexible Journeys policy is intended to offer assurance when planning a journey with us, guaranteeing you flexibility should circumstances change. You can amend or move your journey at no additional charge, up to 120 days prior to departure for Ocean Suites and Ocean Penthouses, and up to 200 days prior to departure for Ocean Residences.
We aim to immerse you into the world – however you choose to experience it.
In our destinations, whether you seek the thrill of supersonic speed, the silence of polar mountain peaks, the deepest fathoms of ocean trenches, or the sense of awe from meeting world-leading intellects and artisans, our experiences are more than one-off wonderments, they are soul-stirring achievements that will forever influence your perspective of the world.
These are just a few of the examples of the programs you can choose from as you explore the ways you connect most meaningfully with the world through travel.
From sea to shining sea, Explora Journeys helps you explore this stunning planet in new ways. What an extraordinary thing it is to have so many captivating choices for how to do that.